We've been honing the art of powerful, effective communication for over 35 years.
This is our story.
INTEGRITY
When we say it, you can trust it
FAITH
Our goal is to honor the Lord in all we do
INNOVATION
Creative, cutting-edge strategies
RESULTS
Delivering tangible, positive results
CREATIVITY
Creating unique, innovative solutions
PARTNERSHIP
We become part of your team
A SPECIAL VIDEO MESSAGE FROM BILL HOBSON
An Introduction to Hobson Media
THE HOBSON MEDIA STORY:
A MOST UNUSUAL JOURNEY
My attraction and love for public speaking got its genesis way back in my early teens when I appeared in TV commercials for my father's auto dealerships. The spots were awful (although at the time I thought they were worthy of Emmy consideration), but planted a seed of interest in the mind of a young boy…and that love continues to this day.
While my career has allowed me to meet a great number of famous athletes and other figures, my most rewarding times have been spent talking with people who are not known around the country.
I relish the moments spent gleaning insight and wisdom from men and women who have dealt with life's harshest treatment and moved through it. In some cases, they have stared death in the face and not blinked. When circumstances weren't rolling in their favor, the requisite portion of whining that the majority of the world uses to escape – is not there.
These people are the heroes of our time. They are driven by a purpose. They are driven by a cause. They are driven by a belief that doing the right thing is enough reason.
I admire those people and enjoy sharing those learned lessons with audiences at events of all types.
After those "not ready for prime time" commercials as a kid, I began to study and practice the art of public speaking, presenting on camera, and developing a voice (some would also say "face") for radio.
After graduating from Clio High School in 1986, my next 4 years were spent pursuing a degree in Communications/Broadcasting from the University of Michigan.
During the latter days of high school and into college, I was blessed with an internship at WTAC Radio in Flint, MI. My assignment was to cover the Detroit Pistons at all home games. Imagine being 17 years old and in the locker room with the "Bad Boys" - Isiah Thomas, Rick Mahorn, Dennis Rodman, Bill Laimbeer! That was my assignment and it was a fantastic setting for developing interview and production skills.
Coming out of U of M, I landed at job in the Promotions Department at WSMH FOX 66 TV in Flint, MI. I was hired to develop creative on-air content as well as promotional ideas for the sales department. This freedom to create served a vital role in my life, teaching me to break free from the "way things are always done" and to think in ways that would attract attention and deliver results.
After 10 years at FOX 66, I decided to make a considerable career change...one that would forever impact my life.
It was time to do something more than find ways to encourage viewers to watch more television. It was time to help people.
In 2000, I began a unique role at Carriage Town Ministries - the homeless shelter in Flint, MI. My role as Director of Development was to connect with donors and the community in ways that would encourage them to donate to the cause of helping the hurting and homeless families being served at the rescue mission.
It was during those years of sharing the stories of hurting people that I fell in love with the concept of effective communication. Being able to present the true story of a changed life, to see the newfound hope on the faces of the men and women who had traveled a long road of recovery, and to watch as generous people responded favorable...well, it was truly life-changing then and continues to this day in my work with numerous ministries around the country.
While working at the rescue mission, two important things happened that helped form who I am and what Hobson Media is today: 1) Other missions began to take notice of the creative communication strategies we were employing and they started to ask for assistance in bringing those concepts to their donors.
As those requests continued to flow my way, it became clear that the Lord was opening the door for me to help even more people in need. I needed to find a way to serve additional ministries, so I stepped out on my own and launched Hobson Media.
2) My love of sports never went away. I had been working as Play-By-Play and Color Commentator for high school and college broadcast, hosting a daily sports talk show, and staying far too busy in the evenings. In 2000, I launched "Michigan Golf Live," a weekly 2-hour radio program that soon grew into a TV show now seen in over 7.5 million homes across the Great Lakes. We recently celebrated the 20th Anniversary season of MGL.
Today, Hobson Media also includes a podcast network with a trio of weekly programs (The Big Impact, Marriage Talk, and Fore Golfers Network), and much more.
At my side through all of the broadcasts, road trips, studio construction, rescue mission visits, and other adventures over all these years is a wonderful family led by my wife, Ellen.
When we were married in 1988, neither one of us could foresee the adventures life would bring...but I sure am thankful she's been by my side through it all.
We're also blessed with two children - Alyssa (27) and Bo (22) - who are busy learning "adulting" and living a couple hours away.
At the core of EVERYTHING we do at Hobson Media, is our desire to honor the Lord in all decisions, practices, plans, and projects. I don't say that lightly nor from a standpoint of perfection.
My hope is that we will always follow the teaching found in Philippians 1:20 - According to my earnest expectation and my hope, that in nothing I shall be ashamed, but that with all boldness, as always, so now also Christ shall be magnified in my body, whether it be by life, or by death."
I would rather lose a client and pass on potential revenue than to pursue any partnership with wrong motives or to promote a product or idea that would run counter to my faith.
Why do I mention this issue in the "About Us" section of the website? Because this is why we're here. This is who we are. We have standards, beliefs, convictions that are guided by our faith. We're happy to work with anyone on anything, as long as it doesn't require a compromising of the faith we hold so dear.

HOBSON MEDIA: 35+ YEARS OF EXPERIENCE AND EXPERTISE
We're ready to help tell YOUR story
OUR WORK WITH CHARITIES & MINISTRIES
OUR WORK WITH BUSINESSES
OUR WORK IN BROADCASTING
SPEAKING ENGAGEMENTS
MOTIVATE THE TEAM
Dynamic Impact Speaker
We had Bill speak at our national rep and vendor golf outing last year and thought he did a wonderful job. He tailored his talk to our audience and kept them engaged throughout the presentation, with real life stories and tremendous humor that our attendees enjoyed immensely.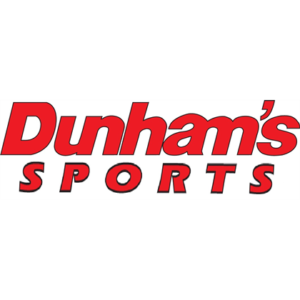 Strategic Insight Excellence
Capital Campaign Vision
When our church looked to tackle a major fundraising objective, one of the first calls we made was to Bill Hobson. He provided expert advice, and helped guide us through the process of our campaign theme, promotion, fundraising banquet and follow up. And he was at the grand opening of our new 11 acre campus. Would not have been possible without Hobson Media Enterprises!

DYNAMIC AUDIENCE IMPACT
Superb Speaking Talent
Bill Hobson was the featured speaker at our event, bringing a message focused on relationships, humilit,y and the examples we set by our actions. His insights were personal and inspirational, with a very positive response from the audience. I'd highly recommend Bill if you are looking for someone who can hold the attention of the audience with a positive, uplifting, inspiring message.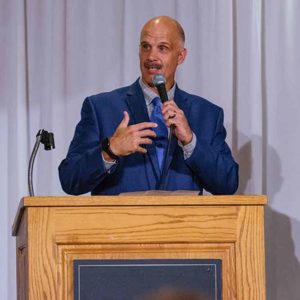 FULL MESSAGING FOCUS
Multi-Faceted Partnership
Rescue Ministries of Mid-Michigan (R3M) began a formal partnership with Hobson Media 15+ years ago, asking their team for help in most every area of communication, brand enhancement, media relations, video production, speaking - everything on the menu. It's been an important and very beneficial partnership that has helped R3M stand out in a crowded non-profit region.